Pest Control in Dover Since 1923
What kind of problem are you having? Select all that apply.
Pest Control in Dover
When it comes to pest control in Dover, New Jersey, there's one name you can trust: Delsea Termite & Pest Control. With over 100 years of experience, our team of expert exterminators is committed to providing the highest quality service to our valued customers. Here are just a few reasons why you should choose us for all your pest control needs:
Residential Pest Control: We offer comprehensive pest control solutions to protect your home from unwanted invaders.
Termite Control: Protect your home from the destructive impact of termites. We offer comprehensive termite control solutions that identify, eliminate, and prevent future infestations.
Bed Bug Control: Say goodbye to bed bugs with our advanced bed bug treatments that target their hiding spots.
Wildlife Control: If you have unwanted wildlife on your property, we'll safely remove them and implement measures to keep them away.
And More: Whatever pest issue you're facing, we have the expertise to handle it.
Living in Dover, New Jersey, you know that the climate here can be a breeding ground for bugs. That's why it's crucial to have reliable pest control services on your side. Trust us to protect your home and deliver exceptional results. Contact us today to schedule your pest control appointment.
Image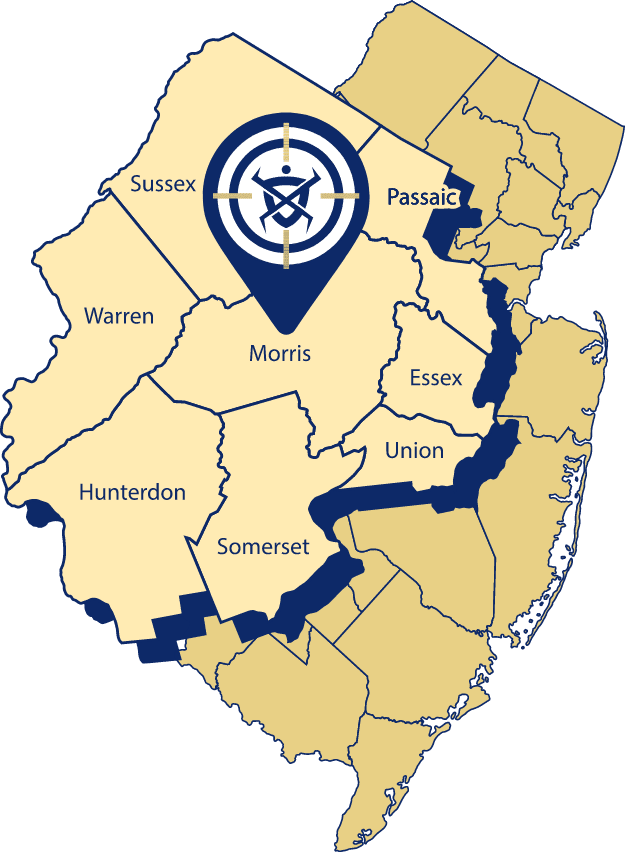 Reliable Exterminators in Dover
At Delsea Termite and Pest Control, our mission is to provide high-quality service in the pest management industry. When you choose us for pest control, we guarantee prompt, friendly, and professional service. Our technicians are experts in their field and use advanced technology and solutions to protect your health and property. Trust us for effective pest control customized to your needs.
Family owned and operated since 1923
Technicians that are prompt, friendly, and honest
Wide variety of pest control and termite services
100% satisfaction guarantee
Residential Pest Control in Dover
Are you tired of sharing your home with unwanted guests? Our team of expert exterminators is here to help you get rid of those pesky critters once and for all. With our fast and efficient service, you can say goodbye to ants, roaches, spiders, silverfish, fleas, moths, and more.
Why choose us for your pest control needs?
Comprehensive Pest Inspection: Our skilled technicians will perform a thorough inspection of your home and surrounding property to identify the pests and their entry points. 
Effective Treatment: Whether it's baits, gels, or spot treatments, we have the tools to get rid of those pests once and for all.
Open Communication: We believe in transparency and keep you informed throughout the entire treatment process. 
Pest-Free Guarantee: If you're not satisfied for any reason, let us know, and we'll do whatever it takes to make it right. No additional cost, guaranteed.
Termite Treatment in Dover
Are you struggling with a termite infestation in When it comes to termite control in Dover, NJ, you need a termite exterminator with over 100 years of experience. That's where Delsea Termite & Pest Control comes in. We offer family-and-pet-friendly termite treatments that are safe and effective. Our technicians are extensively trained to handle any termite infestation, ensuring that we get the job done right the first time.
Here's what you can expect when you choose our termite control service:
Thorough inspection: Our experts will search your home for signs of termite damage and activity. 
Tailored Treatment Plan: We will create a treatment plan according to the severity of the infestation and your property's layout.
Sentricon and Termidor solutions: We utilize two highly effective termite treatment options. The Sentricon System creates a protective barrier around your home, eliminating existing colonies and preventing future problems. Termidor, on the other hand, is an undetectable termiticide that eliminates termites through ingestion and contact.
Ongoing monitoring and prevention: We perform annual inspections to ensure that termites haven't made a comeback.
Don't let termites take over your home. Call us today and let us get rid of termites once and for all. With our expertise and commitment, you can have peace of mind knowing that your home is protected from these destructive pests.
Bed Bug Treatment in Dover
Tired of losing sleep because of bed bugs? Our family-friendly bed bug control service in Dover is here to help. Our hybrid approach combines both chemical treatments and heat treatments for maximum effectiveness. Prior to heat treatment, we use preventative chemical treatments in non-heat treated areas, targeting common harbor areas where bed bugs may hide. This ensures that bed bugs cannot escape the heat treatment or move to uninfested areas. Our goal is to eliminate bed bugs completely, no matter how intimidating the job may seem. Our services are backed by a 60-day warranty.
Here's what our expert technicians can do for you:
Examine your home to assess the severity of the infestation.
Install heaters in the affected rooms and initiate the heat treatment process.
Use chemical treatments as necessary.
Eliminate bed bugs of all life stages to prevent re-infestation.
We've been experts in bed bug extermination since 1923, and our goal has always been to provide an honest and effective way to get rid of bed bugs. Our experienced family knows exactly how to tackle even the most intimidating infestations, ensuring your health and well-being. Don't let bed bugs disrupt your sleep schedule any longer.