Get the Best Pest Control in Randolph
What kind of problem are you having? Select all that apply.
Pest Control in Randolph, NJ
Sharing your home with pests is stressful, not to mention potentially dangerous. If you have unwanted invaders, no matter how big or small, you need the best pest control in Randolph—you need Delsea Termite & Pest Control. We use state-of-the-art products, offer fast response times, and our services are guaranteed to give you results. There really is no better option!
When you partner with us for pest control in Randolph, we will:
Inspect your home,

searching it from top to bottom for signs of pest activity.

Create a custom treatment plan

based on what pests are present and where they are.

Treat infestations using baits, gels, and spot treatments

to safely eliminate pests.

Schedule regular services

to keep your home protected year-round.

Give you our satisfaction guarantee,

which includes free re-treatments.
Free Inspection From Our Experienced Technicians
Pests can do a lot of damage in a small amount of time, including contaminating your food and destroying your belongings. To protect both your family and home, we provide free inspection from our licensed and trained technicians that will eliminate the infestation at its source.  With Delsea Termite & Pest Control on your side, you will get back your peace of mind. 
Image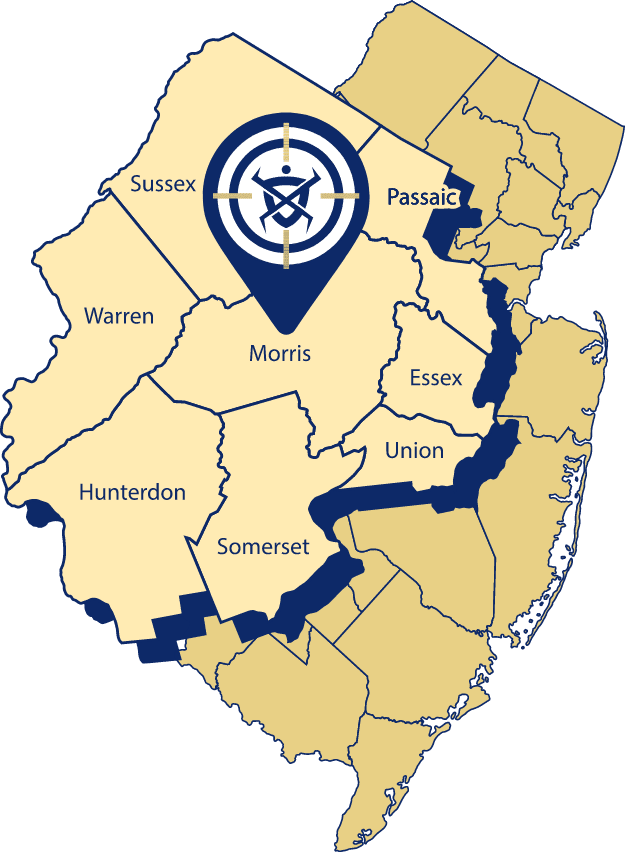 Termite Treatment in Randolph
Termites cause over $5 billion in damages to homes across the United States every year, and most homeowners insurance doesn't cover termite damage. This means you could be paying thousands of dollars out-of-pocket! While that sounds overwhelming, it's easy to protect your home with our termite control in Randolph. We use family-friendly products that are proven to eliminate termites and prevent them from coming back.
When you choose our termite treatment, we will:
Carefully inspect your home

for signs of termites.

Create a custom treatment plan

based on the severity of the infestation.

Install Sentricon bait stations

to create a protective barrier around your home.

Treat with Termidor

to eliminate termites upon contact, as well as ingestion.

Schedule annual inspection

to ensure complete termite removal for the long-haul.
Bed Bug Treatment in Randolph
Bed bugs are stubborn pests and know how to hide very well, making them difficult to properly eliminate. DIY treatments may seem tempting, but they can actually make the problem worse by driving bed bugs deeper into your home. Instead of battling bed bugs on your own with ineffective treatments, trust our bed bug treatment in Randolph. We'll quickly and safely eliminate these pests, giving you back peace of mind.
Our bed bug removal includes:
Liquid treatments:

We eliminate bed bugs by spraying baseboards, closets, and entryways in rooms that won't be heat treated. This precaution also stops bed bugs from traveling to other rooms.

Heat treatment:

We use specialized heaters to raise the temperature of your home past 113 degrees Fahrenheit. This is hot enough to eliminate bed bugs in all life stages, even if they're hiding.
Local Exterminators for Local Pests
As a locally-owned and operated company, we pride ourselves on our ability to help our community. We have firsthand experience with many kinds of pests in New Jersey, so we know the tips and tricks to eliminate them in no time. You can always count on receiving the best care because you're more than just a customer, you're our neighbor!
Mosquito & Tick Control in Randolph
Mosquitoes and ticks are two threatening pests known for carrying harmful diseases. DIY and over-the-counter methods aren't enough to eliminate these insects, and can even make problems worse. Save yourself time and energy by requesting an expert mosquito and tick exterminator from our team at Delsea Termite & Pest Control.
When you trust Delsea for mosquito and tick control in Randolph, you can expect:
A free in-depth inspection

by one of our rigorously-trained technicians.

Maximum coverage treatments

dispersed using powerful backpack sprayers.

Five treatments spread throughout mosquito season

for lasting results.

Two-in-one service

that covers ticks and mosquitos.

80% reduction in mosquito populations.
Delsea has been in business since 1923, so we've had plenty of time to identify the best available options for mosquito and tick control in Morris County. You deserve a yard you can enjoy worry-free and customer service you can rely on. That's why we're offering $35 off your first treatment.
Rodent Control in Randolph, NJ
Rodents can cause a lot of damage, from chewing on wires, to spreading dangerous diseases that could harm you and your family. If a rodent is trying to make its home on your property, you need to act fast. Delsea's rodent control services in Randolph will get rid of rodents quickly and efficiently. 
It can be tricky to clear your property of a rodent infestation. For both rodents and common pests alike, we a recommend a recurring pest control plan. Here at Delsea, we keep pest control and prevention simple with our Classic Plan. This plan includes rodent removal and year-round protection—from rodents to stinging and crawling insects. Our rodent exterminators will: 
Inspect your property for rodent entry points and assess your rodent infestation. 
Set bait stations around your property for rodent trapping. 
Monitor bait stations to ensure rodents are gone for good. 
Get rid of mice and rats from your home!
Schedule recurring services for year-round pest protection. 
Treat the perimeter of your home, paying close attention to entranceways and windows. 
Provide interior treatments as needed for comprehensive pest protection. 

And more.