Pest Control in Jefferson Since 1923
What kind of problem are you having? Select all that apply.
Pest Control in Jefferson
When it comes to dealing with pests in Jefferson, trust the best. Delsea Termite & Pest Control has been providing professional pest control services since 1923, so you can count on us to get rid of any unwanted pests and keep your home pest-free.
Our local technicians have experience protecting homes in Jefferson from common pests including:
Ants
Cockroaches
Termites
Bed bugs
Mice
Rats
Spiders
Fleas
Silverfish
Mosquitoes
And more!
Safe and Effective Pest Treatments
At Delsea Termite & Pest Control, we understand that pests can be a nuisance, and our team is here to help. We offer customized solutions tailored to your specific needs, allowing us to provide the best possible protection from pests. Our technicians are trained in the latest pest control technologies and use only EPA-approved products to ensure safety and quality results.
Image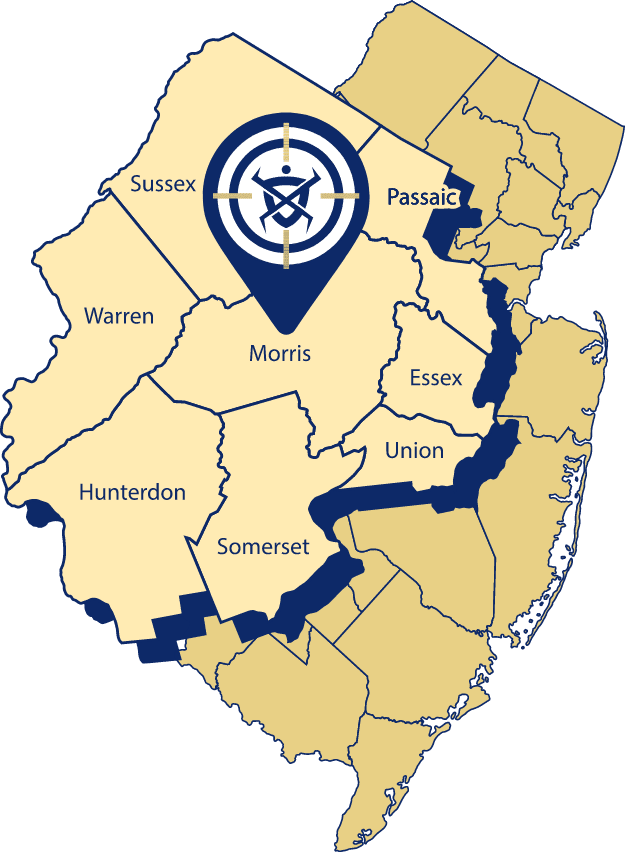 Say Goodbye to DIY Pest Control
Say good riddance to messy and ineffective DIY treatments! Trust our professional pest control in Jefferson for long-term relief. With a winning combination of reactive and preventative treatments, you can rest assured knowing you're in capable hands!
When you choose to work with us for pest control, we will:
Determine the presence of pests, their hiding places, and the means of entry.
Utilize Integrated Pest Management techniques for effective and safe bug removal.
Apply baits, gels, and spot treatments as necessary.
Provide you with our findings to ensure you are kept informed.
Schedule regular visits throughout the year to maintain a pest-free home.
New Jersey Exterminators You Can Count On
Our New Jersey exterminators have been serving the community for nearly a century. We are dedicated to providing reliable and effective pest control services. Our experienced team is committed to quality and customer satisfaction. We utilize the latest technology and proven methods to ensure your home or business is free of pests. Contact us today to address any pest problems you may have.
Termite Treatment in Jefferson
Termite infestations can cause significant damage to your Jefferson home, making it crucial to seek the expertise of a reliable termite exterminator in Jefferson. At Delsea Termite & Pest Control, we have over 100 years of experience in providing comprehensive termite control services to homeowners in Jefferson and the surrounding areas. Our highly trained technicians are equipped with state-of-the-art treatment methods to eliminate termites effectively.
Here's why you should choose our termite service:
We use termite treatments that are safe for your family and pets. 
Our termite control service includes ongoing monitoring and prevention measures. 
We use Sentricon for long-term protection and Termidor for immediate termite eradication.
Our exterminators will inspect for termites and create a treatment plan based on the severity and layout of your property.
Don't let termites jeopardize the integrity of your Jefferson home. Our termite service, backed by over 100 years of experience, guarantees efficient and long-lasting results. We understand the unique challenges posed by Jefferson's humid climate, and our technicians are equipped to handle any infestation with expertise. Contact us today to schedule a comprehensive termite inspection and take proactive steps toward protecting your home.
Bed Bug Treatments in Jefferson
Are you tired of losing sleep due to pesky bed bugs? Look no further! Our bed bug exterminators in Jefferson are here to help you get rid of those unwelcome visitors and create a peaceful environment for a good night's sleep.
Here's how we guarantee to completely eradicate bed bugs from your home:
We use high-temperature treatments to kill bed bugs at all stages of life.
Our combination of chemical treatments and heat treatments guarantees the complete eradication of bed bugs.
Our family-owned company has been in the business of exterminating bed bugs since 1923.  Trust us as your go-to experts in Jefferson.
We offer a 60-day warranty for your satisfaction. If bed bugs return within 60 days, we'll re-treat your home at no extra cost.
Don't let the bed bugs bite! Contact us today for a same-day bed bug inspection and take the first step towards reclaiming your sleep and peace of mind.