Get Guaranteed Pest Control in Parsippany
What kind of problem are you having? Select all that apply.
Pest Control in Parsippany
Every home and every pest infestation is different; even if you're battling the same pest as your neighbor, the best treatment might not be the same in both cases. That's why you need a customized plan that's guaranteed to eliminate pests, not a DIY treatment that leaves the job incomplete.
When you partner with us for pest control in Parsippany, we will:
Inspect your home for signs of pest activity and damage.

Create a custom treatment plan based on your home's needs.

Use a combination of baits, gels, and spot treatments to eliminate pests.

Schedule recurring services to keep your home pest-free all year.

Back our services with a satisfaction guarantee that includes free re-treatments.
Pest-Free Home Guaranteed
Seeing a few ants in the kitchen or spiders in the bathroom may not be too concerning, but they can turn into a full-blown infestation seemingly overnight. Rather than take your chances with store-bought treatments, trust our pest control in Parsippany. We offer a 100% satisfaction guarantee on pest services in Morris County so you can rest assured that your home will be pest-free! 
Image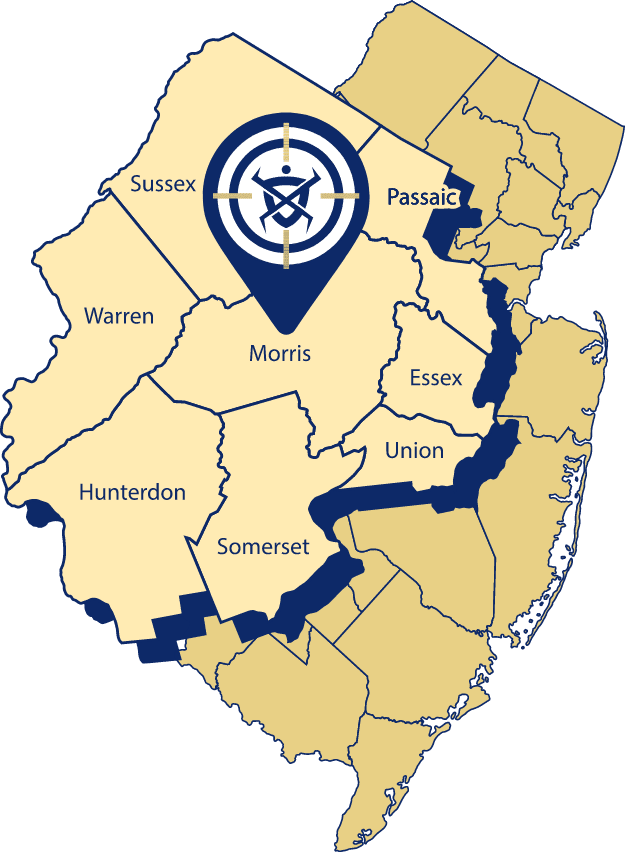 Termite Treatment in Parsippany
Few pests are as devastating or stressful as termites. Each year, these pests cost homeowners more in damages than fires, earthquakes, and tornadoes combined! To protect your home, reliable termite treatment is a must, and there's no better option than Delsea. We use science-based, family-friendly treatments to completely eliminate termites.
Our termite treatment includes:
A thorough evaluation to search for termite damage.
Customized treatment based on the severity and location of the infestation.
Strategically-placed Sentricon bait stations around the perimeter of your home.
Treatment with Termidor, which eliminates termites upon ingestion or contact.
Annual inspections to ensure your home isn't re-infested.
Bed Bug Treatment in Parsippany
Bed bugs don't need an invitation to find their way into your home. They're actually skilled hitchhikers, so they can ride inside on second hand furniture, inside luggage, or on your clothes. From there, a bed bug infestation can quickly and easily take over, making it impossible to sleep soundly. The only way to eliminate them is with our bed bug treatment in Parsippany.
Our bed bug removal combines:
Liquid treatments:

We spray along baseboards, closets, and entryways in rooms that aren't going to be heat treated. This eliminates bed bugs and prevents them from traveling.

Heat treatments:

We raise the temperature of your home to at least 113 degrees Fahrenheit, which is hot enough to eliminate adult bed bugs, nymphs, and eggs no matter where they're hiding.
Trust Our Local Exterminators
We started out as a family-owned business in 1923, and that's still what we are today. As locals ourselves, we understand the ins and outs of pest control in Parsippany. This, paired with our passion for perfection, allows us to give you the most effective treatment possible.
Tick Control in Parsippany
Ticks are parasitic pests known for spreading all sorts of diseases. They're also known for disrupting outdoor gatherings with their itchy bug bites. You deserve to enjoy your yard without putting you or your family at risk. Here at Delsea, our tick treatments provide an 80% reduction in pest populations so that you can reclaim your outdoor space.
When you sign up for our tick control program, you'll receive:
Five monthly treatments from April-September for protection when you need it most.
Thorough spray treatments to achieve maximum coverage.
Flexible treatment options through October depending on the weather. 
Open communication every step of the process from our highly-trained technicians.
You don't have to put up with ticks. You can count on Delsea, the local choice since 1923, for year-round results that keep your home and family safe.
Rodent Control in Parsippany
Getting rid of rats and mice can feel like a real headache. Rodent removal itself can be a tedious process while preventing future infestations poses its own challenges. Rodents also carry diseases that can be transferred to humans like hantavirus, leptospirosis, and Salmonella. Protect your home and family by contacting a rodent control company to take care of your pest problem ASAP. Delsea's rodent control experts are ready and equipped to take care of your New Jersey home. Our rodent control in Parsippany includes: 
A free inspection

performed by a rodent exterminator to determine the best plan of action for your home. 

Bait stations and traps

to remove current infestations. 

Ongoing exterior bait station monitoring and rodent control with our Classic Plan.

3 monthly follow-ups

 for one-time rodent services. 

And more!