Get Guaranteed Pest Control in Roxbury
What kind of problem are you having? Select all that apply.
Pest Control in Roxbury
Pests love to make their homes in hard-to-reach areas in and around your property, like in the attic and inside wall voids. This makes them difficult to find and even tougher to treat, adding to your frustration. For an easy, reliable solution, trust our pest control in Roxbury.
Our local, experienced technicians will protect your home from:
Ants

Roaches

Fleas

Centipedes

Stinging Insects

Millipedes

Crickets

Rodents

Earwigs

And more!
You'll Be Pest-Free, Guaranteed
The only thing worse than a pest infestation is thinking that you got rid of them, only for the infestation to come back with a vengeance. Luckily, you don't have to worry about that happening with our pest control in Morris County. As part of our satisfaction guarantee, if problems persist after our visit, let us know and we'll re-treat at no additional cost. 
Image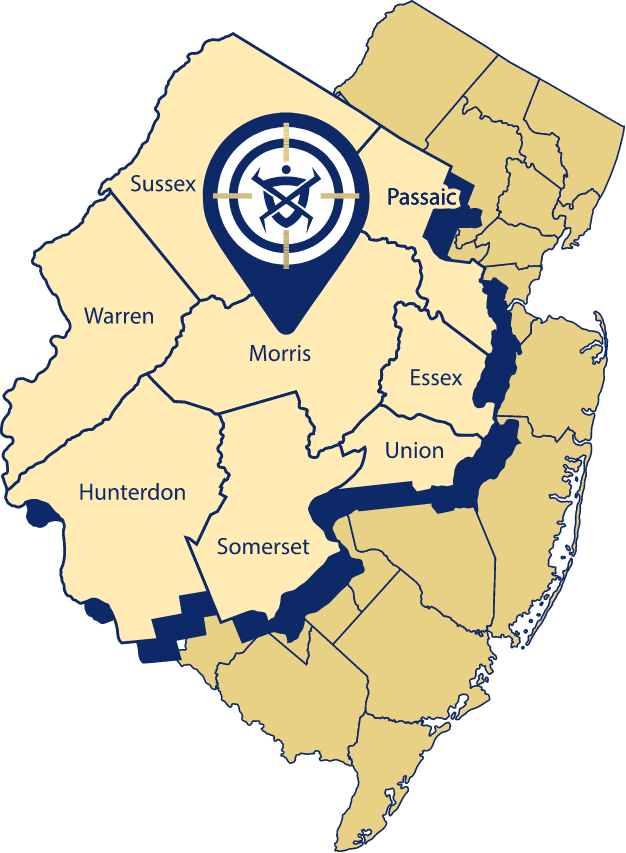 Recurring Treatments for Lasting Protection
DIY treatments can be messy, not to mention ineffective. Save yourself the hassle and trust our professional pest control in Roxbury. We combine reactive and preventative treatments to give you the long-term relief you deserve. We've been in business since 1923, so you can feel confident you're in capable hands!
When you partner with us for pest control, we will:
Identify pests

that are present, where they're hiding, and how they got inside.

Use Integrated Pest Management techniques to

safely get rid of bugs.

Treat with baits, gels, and spot treatments as needed.

Communicate our findings with you to

keep you informed.

Schedule regular visits

throughout the year to keep your home pest-free.
Bed Bug Treatment in Roxbury
It's easy to bring bed bugs into your home, but it's much more difficult to get them out. Instead of using ineffective DIY options or throwing out your mattress, trust our bed bug treatment in Roxbury! Our hybrid approach uses chemical treatments and family-friendly heat treatments. By raising the temperature of your home to 113 degrees Fahrenheit, we eliminate adult bugs, nymphs, and eggs to eradicate the infestation.
Our bed bug treatment also includes:
A thorough inspection

to determine what rooms are affected.

Specialized heaters

that safely raise the temperature of your home.

Chemical treatments

along baseboards, entryways, and potential hiding places.

Our 60-day warranty,

which means we'll come back to re-treat for free if needed.
Rodent Control in Roxbury
You don't have to see a mouse scurrying around your home to know that you have a rodent problem. Other signs of a rodent infestation include droppings, gnaw marks on food packages, and scratching sounds in the walls. If any of that sounds familiar, trust Delsea Termite & Pest Control. We offer rodent control in Roxbury that's customized to your home's specific needs, giving you long-term relief. Trust our rodent exterminators today and start seeing results!
When it comes to rodent removal, we recommend our Classic Plan, which includes:
A careful inspection to look for signs of a rodent infestation.

Bait stations placed around the perimeter of your home.

Ongoing monitoring to prevent future infestations.

Unlimited callbacks if you ever have an issue.

Year-round protection for your peace of mind.