Don't Let Bed Bugs Multiply, Get Same-Day Treatments!
What kind of problem are you having? Select all that apply.
Bed Bug Treatment in Morristown
Anyone can accidentally bring home bed bugs on their clothes, luggage, or secondhand furniture. Once they're inside, these pests are a significant nuisance that stops you from getting a good night's rest. The solution is simple—our bed bug treatment in Morristown uses family-friendly treatment methods and products to get rid of bed bugs, even the ones hiding in the crevices of your mattress or between carpet fibers. In most cases, you'll be able to return to your home in just a few hours!
When you partner with Delsea, our bed bug exterminators will:
Search your home to determine the extent of the infestation and the affected rooms.
Ensure insects of all life stages are gone, preventing re-infestation. Eliminate bed bugs using minimally-invasive heat treatments.
Follow-up with chemical treatments as needed.
Give you peace of mind with our 60-day warranty.
Satisfaction Guaranteed Treatments
At Delsea Pest Control, we are committed to providing our customers with the highest quality of service. That's why we guarantee your satisfaction with our bed bug treatment in Morristown. Our certified exterminators are highly trained and experienced in the latest techniques for eliminating bed bugs from your home, using family-friendly products and treatments. If you're unsatisfied with our services, just let us know, and we'll be happy to return and re-treat your home.
Image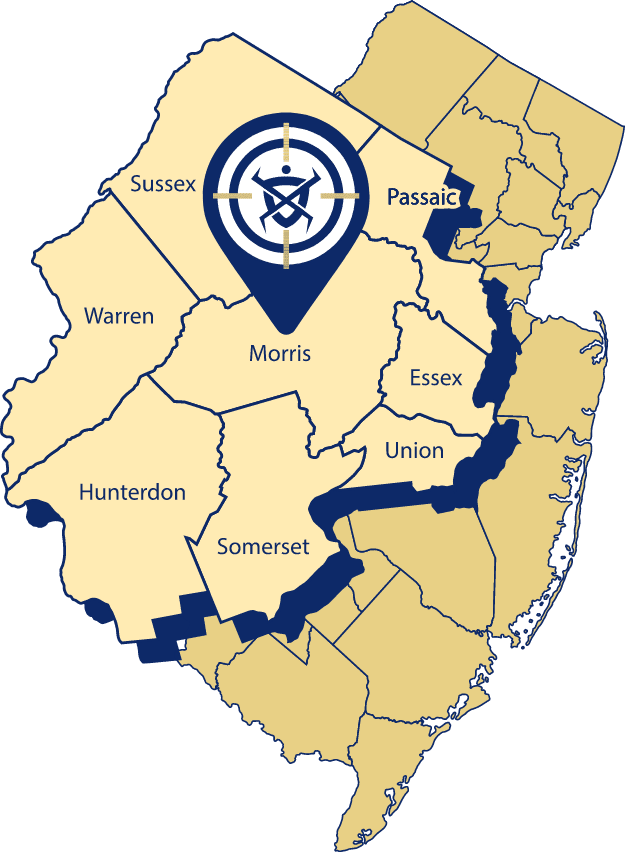 Signs of a Bed Bug Infestation
If you suspect your home may have bed bugs, it's important to know how to identify bed bugs and the signs of an infestation. These signs include:
Excrement—small black spots—on your mattress or other furniture.
Bloodstains on your sheets or pillowcases from crushed bugs.
A musty odor, which is caused by bed bug pheromones.
Bites on your skin may appear clusters and look like mosquito bites but itch more intensely.
Support a Family-Owned Pest Control Business
When it comes to protecting your home from bed bugs and other pests, you want to be sure that you're working with a reliable pest control business. Delsea Pest Control is a Morristown-based company family-owned and operated since 1923. Our team of certified exterminators specializes in bed bug treatment and uses only safe, environmentally friendly products.
Treatment Options
At Delsea Pest Control, our Morristown bed bug treatment specialists use a combination of minimally-invasive heat treatments and chemical treatments to eliminate bed bugs from your home effectively.
Our heat treatments are designed to penetrate the tiniest crevices in your mattress and furniture, eliminating bed bugs of all life stages. Chemical treatments target areas that heat treatments can't reach, such as behind baseboards and inside wall cavities. These treatments are designed to keep the bugs away, preventing re-infestation. We use safe and family-friendly products that won't cause any harm to people or pets.
Get A Free Inspection Today
We understand that bed bugs can be difficult to eliminate alone. That's why we offer a free inspection for all Morristown residents. Our certified exterminators will come to your home and conduct an exhaustive examination of your property, looking for signs of bed bug activity. After the inspection, our team will provide you with a detailed report of their findings and recommend the best course of action. 
Don't let bed bugs keep you from getting a good night's sleep. Contact Delsea Pest Control today to get rid of bed bugs with our family-friendly bed bug treatment services.